Friday 7pm: Trauma and Character Development

Saturday noon: Sexual Politics in Fandom

Saturday 1:30:


(art by the splendiferous
ultra_lilac)
(if you come to nothing else of mine, please come to this!)

Saturday 4pm: Interstitial Fiction: Dancing Between Genres

Saturday 5pm: Take Back the Sci-Fi

Sunday 6pm: Kick-Ass Moms

Monday 11am: Connection and Collaboration

And all through the con: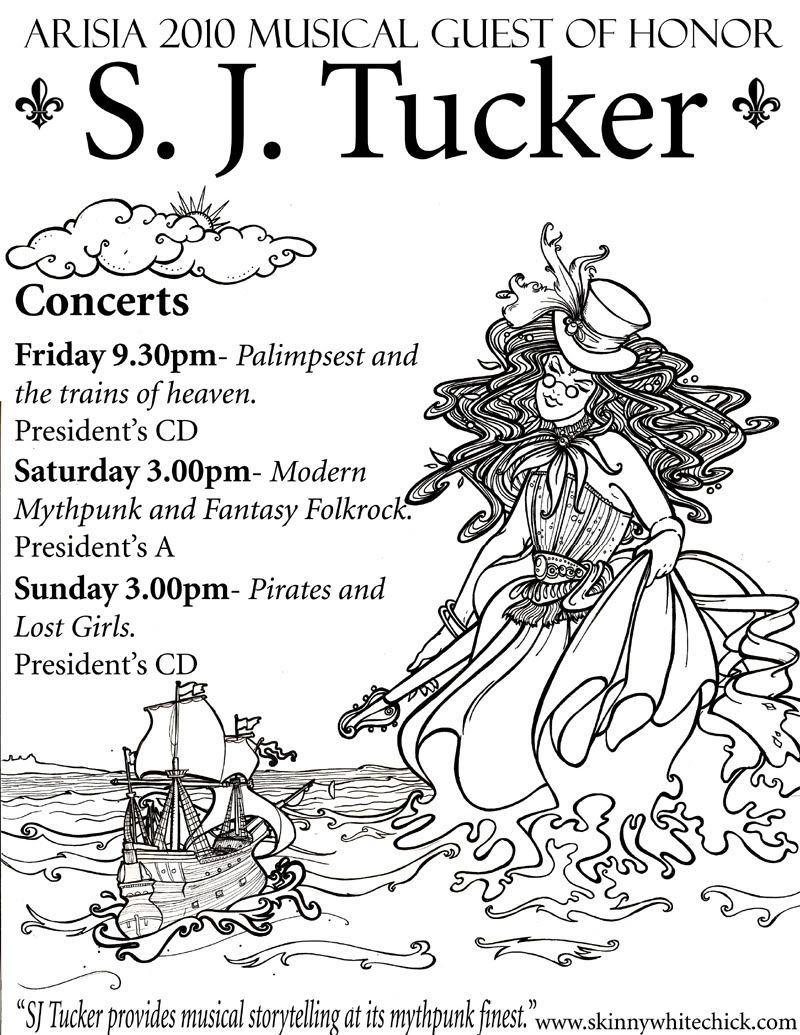 (art again by the amazing
ultra_lilac!)

Full schedule here.

And I will see you there tomorrow. Woo!